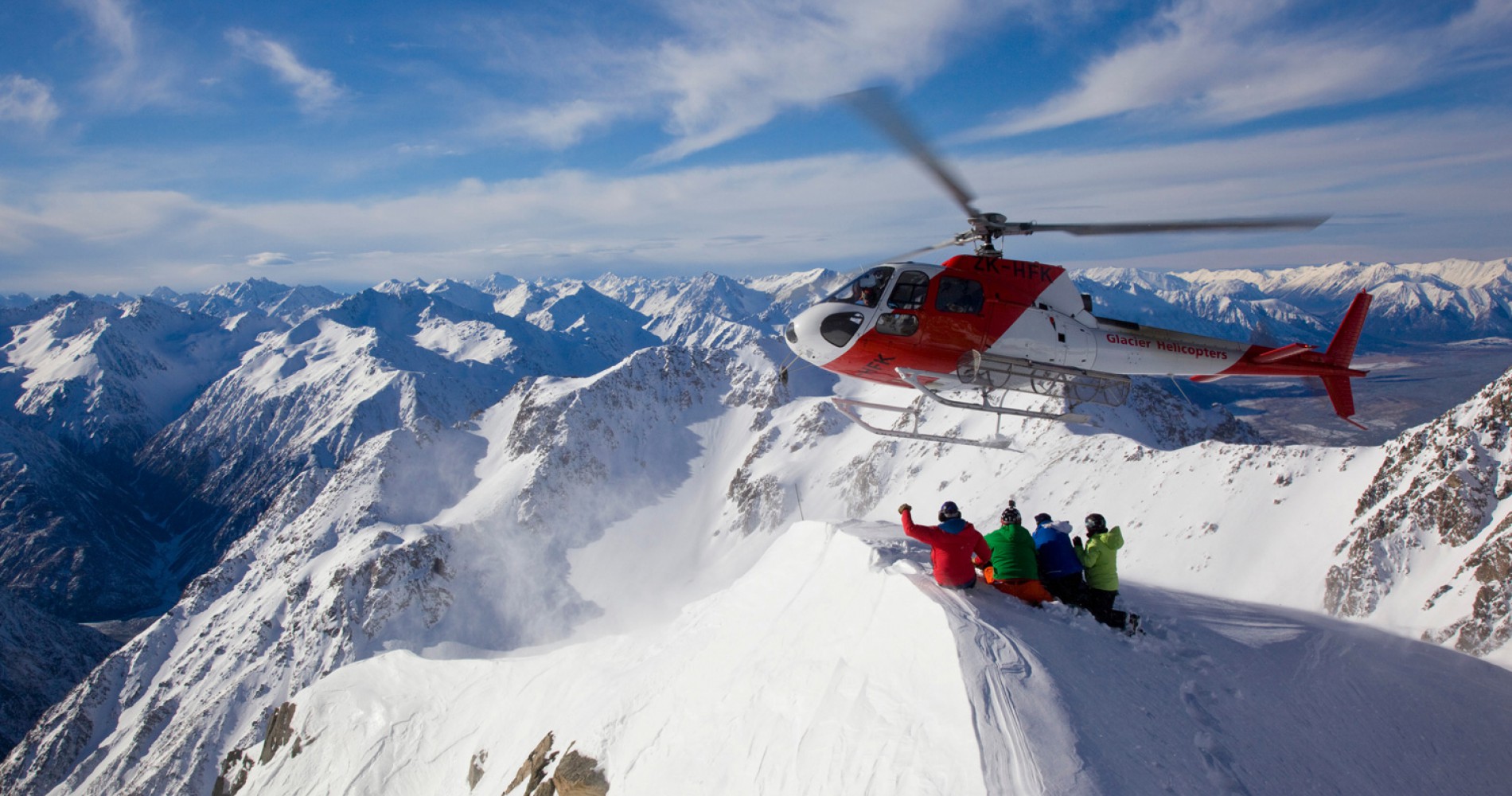 Heli Drop-off (Photo: Methven Heliski)
Heli-skiing
Heli-skiing was started in New Zealand in the 1970s by visionary NZMGA guide Paul Scaife. Originally heli-skiing was developed in the Harris Mountains area near Queenstown and Wanaka but now the industry has grown significantly and is now the largest employer of NZMGA guides.
New Zealand currently has 6 heli-skiing companies with daily heli-skiing programs running in the mountains near Queenstown, Wanaka, Mt Cook, and the Arrowsmith Mountains.
Being a heli-skiing guide is a great job but it takes a high level of experience and training to become a qualified ski guide. Heli-skiing takes place in the uncontrolled alpine environment. The guide's job is to give the guests a great experience by showing them the best terrain and snow, but more importantly the guides job is to keep the guest safe, managing people in dangerous mountain terrain, managing avalanche hazards, and managing people around helicopters.
Within a professional heli-skiing operation experienced and qualified NZMGA guides will hold key leadership roles including the Chief guide (with overall responsibility for the safety of the operation,) Snow safety officer (responsible for avalanche forecasting and briefing guides on the daily avalanche hazard) and lead guides (leading a team of guides skiing from the same helicopter and responsible for choosing the terrain and runs that will be skied on a day).